Our goal at West Milham Dental is to provide you with the most accurate insight, comprehensive care and educated advice, which could not be possible without utilizing advanced technology and leading-edge equipment.
Our technology includes: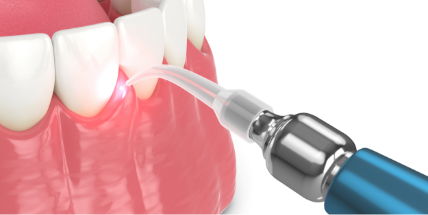 LASER
Lasers serve as a more comfortable, more efficient, and cost-effective tool for procedures involving soft tissues. Compared to drills and other non-laser equipment, this tool uses light energy to produce a reaction when in contact with your mouth tissue, providing us the ability to reform irritated areas.